Now Shipping locally in Canada!
Help Your Children Grow The Right Way
Conscious Stories designed to help you connect more deeply with your children. Buy The Conscious Stories Book Bundle, because the last 20 minutes of every day are precious.

Meet 22 lovable characters who overcome life's challenges to find peace, love, and connection.

We Make Mindfulness Kid-Friendly
Each bedtime story guides you through snuggle-breath meditation, a mindful journey, and conscious conversation.

The Conscious Bedtime community connects conscious caregivers who seek a richer relationship with their children.
Look Inside The Hug Who Got Stuck
Will Hug navigate past The Web of Sticky Thoughts to deliver love and care to the one special heart for which it was intended? The illustrations in this book are truly magical. You can explore the Hug Factory in the center of the heart, finding something new each time you read. It helps kids to learn that sometimes it takes surrender for everything to get better.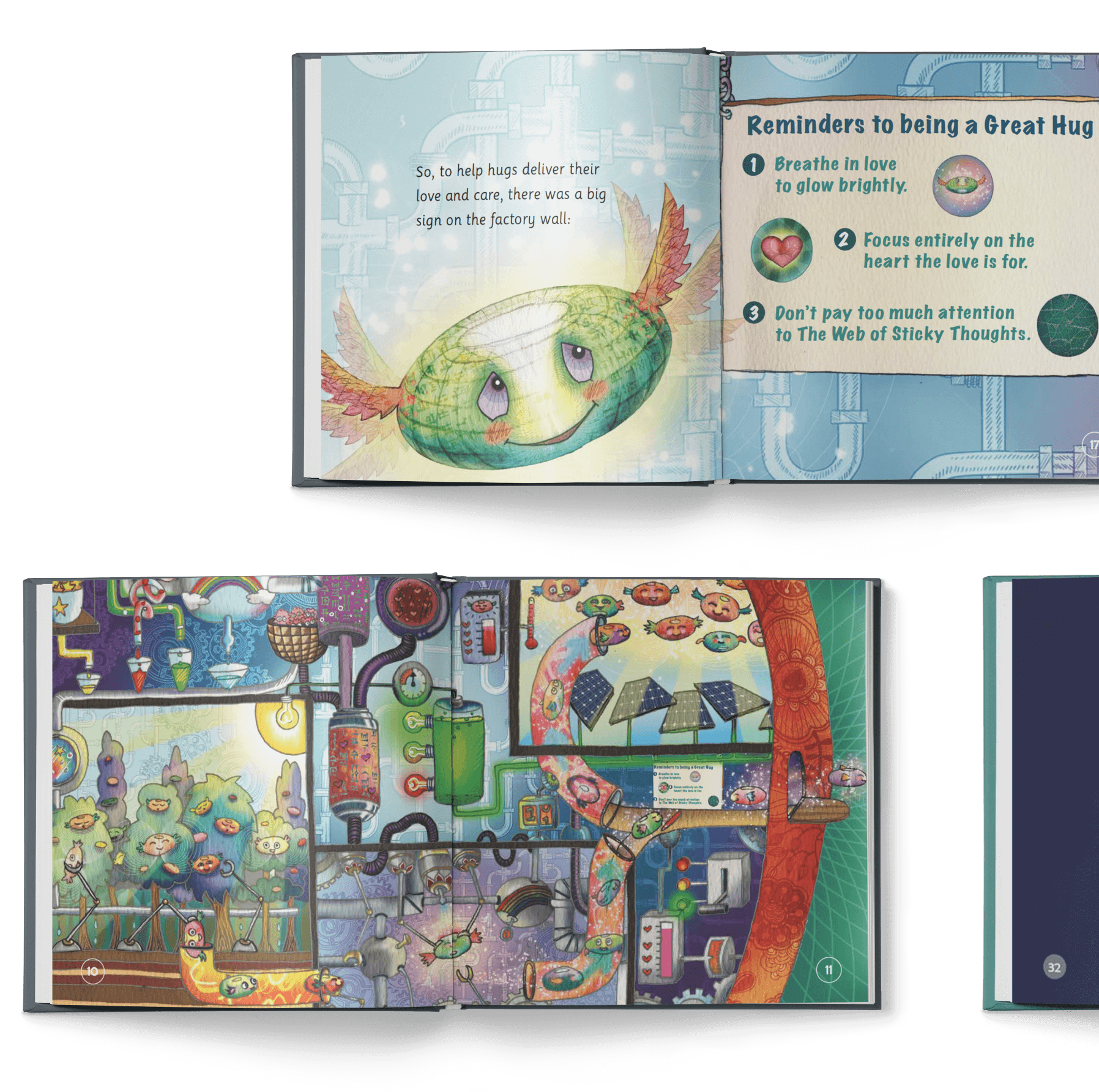 Look Inside The Boy Who Searched For Silence
This one-of-a-kind book will help children to use meditation and gratitude to help with the stress and constant stimulation of the outside world. The book ends with The Gratitude Spiral, a short exercise to help children to be thankful, to change their perspective and also to relax and sleep.
Look Inside How Diablo Became Spirit
Spirit's amazing story has been viewed over 7 million times on YouTube. Beautifully illustrated, this book is a sure-fire winner for parents seeking conscious parenting tools. This book will help children recognize and appreciate all life forms, including animals, as the sentient beings that they are.
The Inspiration Behind The Books
The last 20 minutes of each day helps children integrate their day's lessons and experiences, allows them to let go of negativity, and fall asleep feeling safe and loved. Together at bedtime, taking relaxing breaths and discussing the day over a sweet story, you foster a familial sense of belonging and conscious connection that will support your children through the rest of their live
Parents and Children LOVE Our Books!
★★★★★

"Andrew's books allow parents to ease into themselves so that they can open the space for deeper connection with their children at night."

Dr Shefali Tsabary

Author of The Conscious Parent and The Awakened Family; Clinical Psychologist

★★★★★

"A sure-fire way to nurture moms as they nurture their children before bed."

Suzi Lula

Agape-licensed Spiritual Counselor and Author of The Motherhood Evolution
★★★★★

"These delightful stories remind me of the wholeness and Oneness of life. They are a great gift to young and old."

Anna Breytenbach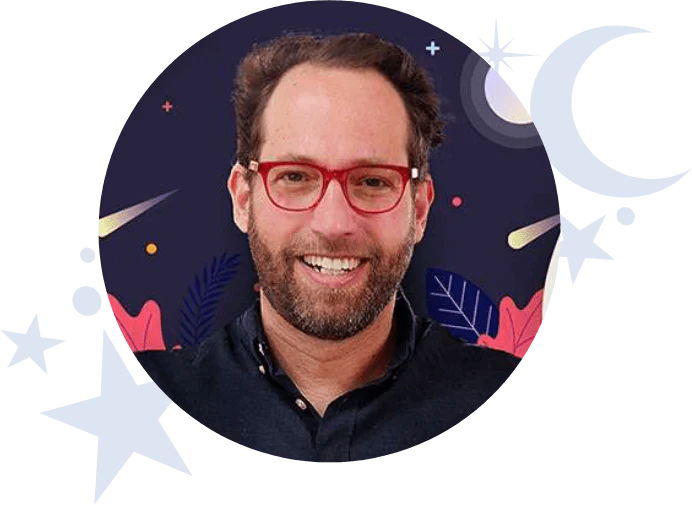 I love all things creative and spiritual, especially kids! I've now written 22 books that I hope help families connect at the end of those hectic days filled with growing, loving, and learning. I have been training and working in healing and community building for many years which is demonstrated in the amount of detail and attention I've given to each book.
These stories come to me in moments of clear sight and understanding. They feel like a gift to me, and I hope to pass that on to you and yours. Welcome to Conscious Stories!