Help Your Children Grow The Right Way
Conscious Stories designed to help you connect more deeply with your children. Buy The Conscious Stories Book Bundle, because the last 20 minutes of every day are precious.

Meet 22 lovable characters who overcome life's challenges to find peace, love, and connection.

We Make Mindfulness Kid-Friendly
Each bedtime story guides you through snuggle-breath meditation, a mindful journey, and conscious conversation.

The Conscious Bedtime community connects conscious caregivers who seek a richer relationship with their children.
Look Inside The Little Brain People
Follow the adventures of our Little Brain People - Serotonin, Dopamine, Adrenaline, and Oxytocin as they face a big fright. This starts a panic, throwing them into a yucky brain moment. See how they reset and return to a state of calm, by breathing, moving, and re-connecting with each other. This book helps children return to their true selves when they forget who they are.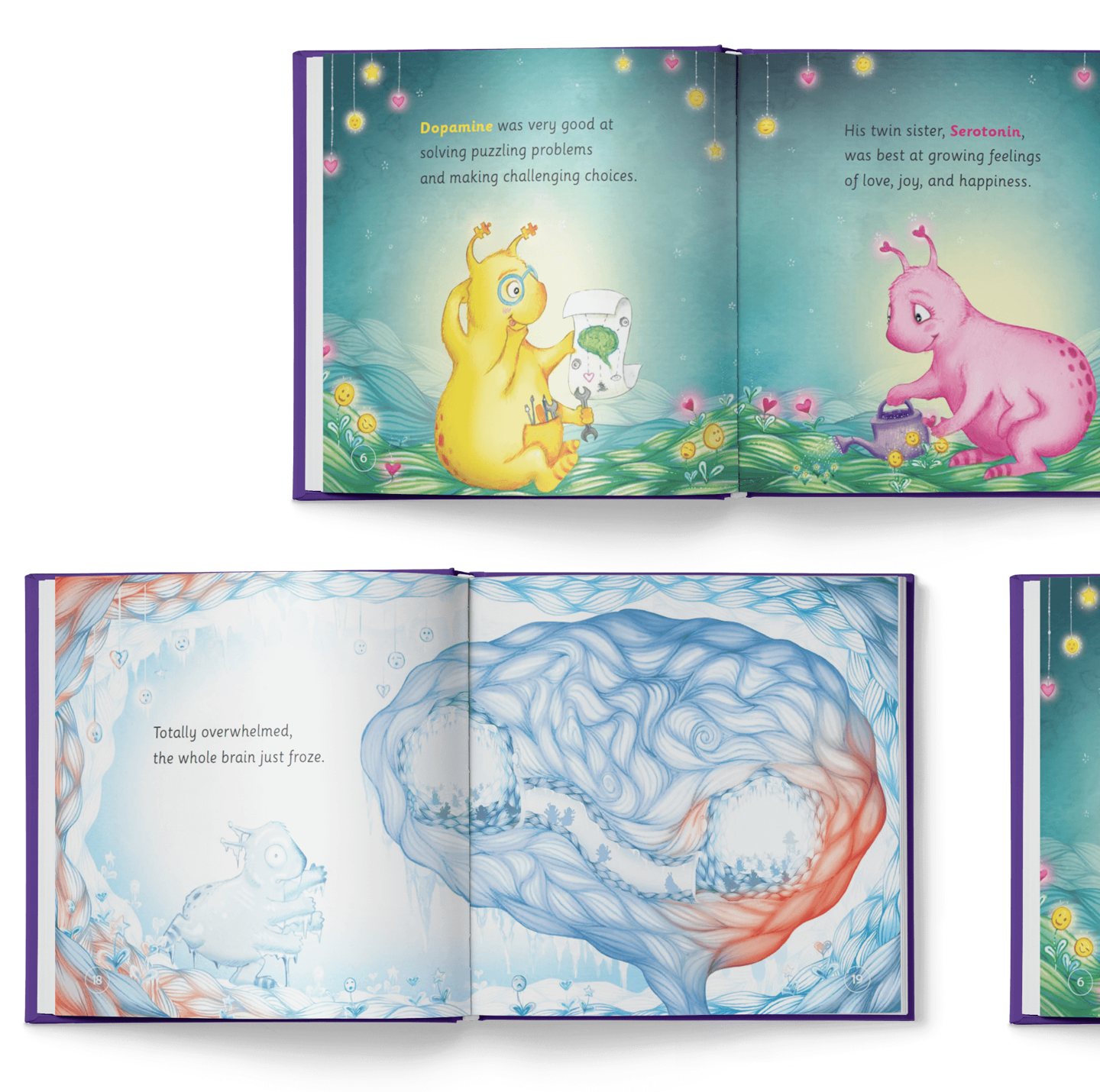 Look Inside The Home for Sensitive Butterflies
Join us on a flight with Luna the butterfly, our hero who struggles with landing and feeling safe. Come along as Luna learns to settle right where she is, trusting both Heaven and Earth. This book is perfect for parents seeking to help the most sensitive of souls to settle at home on earth.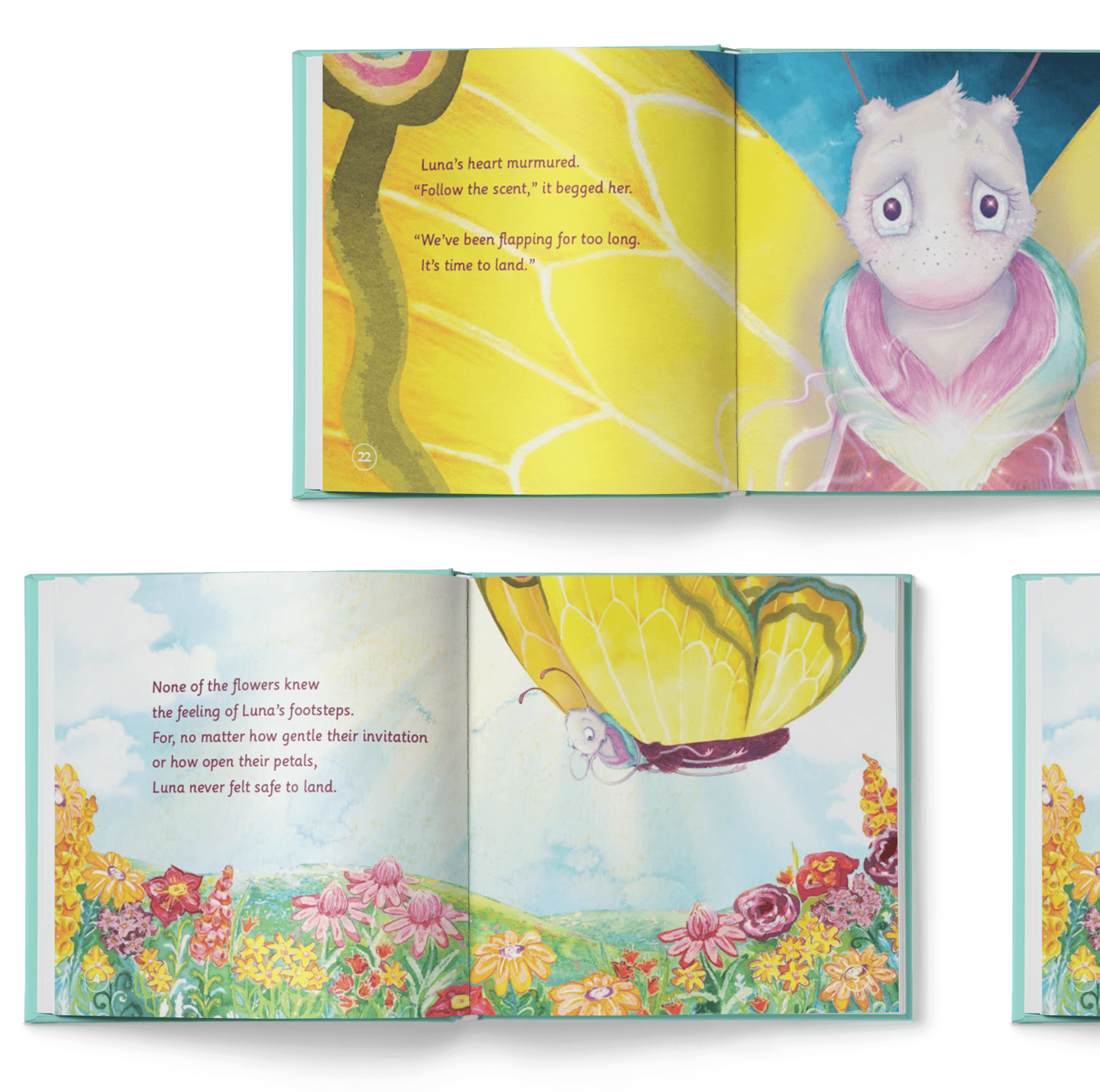 Look Inside Ellie Jumps a Mile
Meet our beloved Ellie the Elephant, known for her gentleness. Ellie faces her fears when frightened for the very first time. Things look scary until her friends Cheetah, Monkey, and Snail share their experiences and Dragonfly-Fairy helps them all understand the power of calming themselves. This book teaches kids to recognise fear and calm themselves.
The Inspiration Behind The Books
The last 20 minutes of each day helps children integrate their day's lessons and experiences, allows them to let go of negativity, and fall asleep feeling safe and loved. Together at bedtime, taking relaxing breaths and discussing the day over a sweet story, you foster a familial sense of belonging and conscious connection that will support your children through the rest of their live
Parents and Children LOVE Our Books!
"Andrew's books allow parents to ease into themselves so that they can open the space for deeper connection with their children at night."
Author of The Conscious Parent and The Awakened Family ; Clinical Psychologist
"This book is essential in every classroom!! It has been added to my resource list when I train teachers and I have yet to have a talk where they are not blown away. I love having kids make a menu of the ways that they release oxytocin so that they can refer to it when their brain feels hijacked by their amygdala."
"My 4 year old granddaughter has big feelings often and takes a long time to get over them. After reading The Little Brain People, she has begun to self regulate her feelings and tells me she had a "yucky brain moment"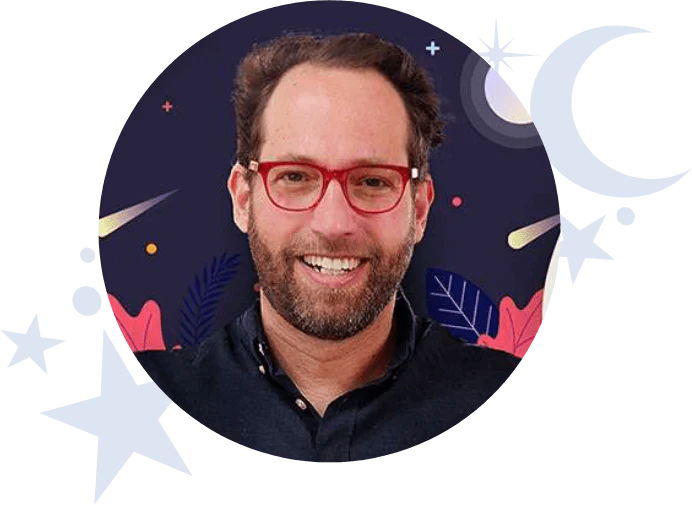 I love all things creative and spiritual, especially kids! I've now written 22 books that I hope help families connect at the end of those hectic days filled with growing, loving, and learning. I have been training and working in healing and community building for many years which is demonstrated in the amount of detail and attention I've given to each book.
These stories come to me in moments of clear sight and understanding. They feel like a gift to me, and I hope to pass that on to you and yours. Welcome to Conscious Stories!